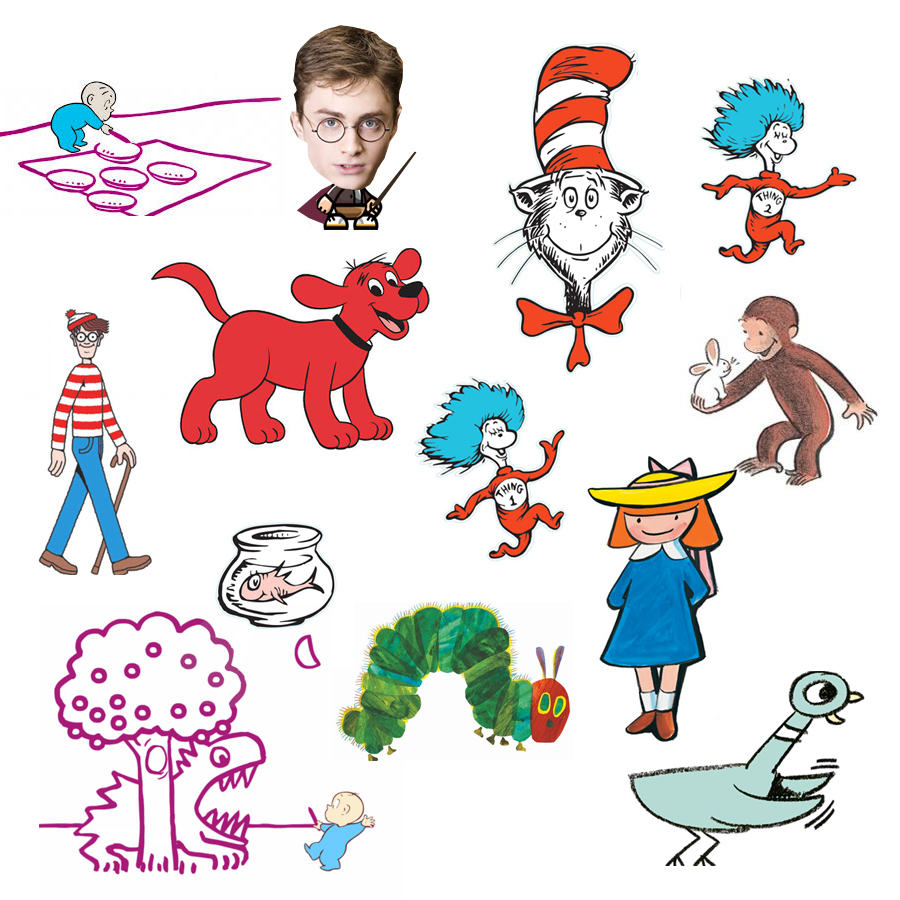 From Harry Potter to Ramona the Pest to Harold and the Purple Crayon, we have put together great game graphics for you to use at our upcoming Hackathon! Choose to make a run-and-jump platformer… make Harold draw with his crayon… let the Pigeon drive the bus!
When: November 12, Saturday 12pm-3pm
Where: La Jolla Riford Library at 7555 Draper Ave, La Jolla, CA 92037
What to bring: Yourself, and if you have one, a laptop that can load the page http://scratch.mit.edu. Ideally, you would work on a game with a friend – you'll find it goes faster that way!
Who can come: Anyone interested in programming, ages 6-17
Schedule:
12-12:30: a lesson in how to use Scratch and use a game engine
12:30-2:30: create your game! We will have expert coding stations that you can visit to get help to you create your game.
2:30-3: game presentations! Talk about the game you made, and receive a cool free prize.
Snacks and drinks are available. First come, first serve and space is limited, so please sign up now!